This is a Fan Fiction by X10 kaio ken. It was a cold day outside and *Yes* Goku was sick, Goku was so sick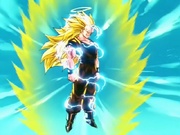 that he started coughing on Gohan. Gohan then realesed some of his Hidden Power, Gou got so mad he turend SSJ3 and Goha turned Full Power SSJ2. They began fighting Gohan then used Kamehameha, Goku deflected most of the attack but got Gohan back by useing Super Kamehameha. They both Powered up intil they were at Full Power. As soon as they powerd up they left back no Power they both Punched each other about 300 times. They then bot powered up a Kamehameha and shot it.
To be continued.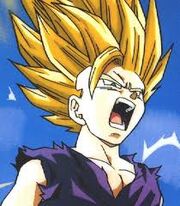 Ad blocker interference detected!
Wikia is a free-to-use site that makes money from advertising. We have a modified experience for viewers using ad blockers

Wikia is not accessible if you've made further modifications. Remove the custom ad blocker rule(s) and the page will load as expected.