Ad blocker interference detected!
Wikia is a free-to-use site that makes money from advertising. We have a modified experience for viewers using ad blockers

Wikia is not accessible if you've made further modifications. Remove the custom ad blocker rule(s) and the page will load as expected.
Sharotto
is the mother of
Goku
and wife of
Bardock
. She was sent on a mission to destroy all life on Planet Beef, but she crashed and landed on the Planet Coal. She was the strongest female warrior with a power level of OVER 6000!!!!!!!!. She reunited with Goku in
Hell
when Goku defetaed
Janembuu
. They fought each other and with a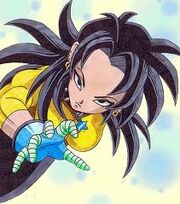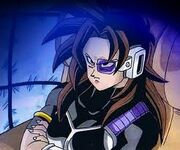 single kick, Goku almost killed her. She was impressed with his skill and had respect for him. Like many other
Saiyans
, she can turn into a Great Ape.